Under The Sheets is a new series that aims to bring sensitivity and passion to the high relief coin market, in this case with a 2 oz pure silver piece. The first coin in this series is LOVE, represented through the love shown by a couple in the intimacy of bed, passionately embracing.
Through this series we intend to show an unknown part of the relationships between human beings that until now has gone unnoticed in the modern high relief numismatic market. In future issues we will represent other emissions and sensations that belong to the world of affective relationships of couples, such as anger, passion, entertainment, sex…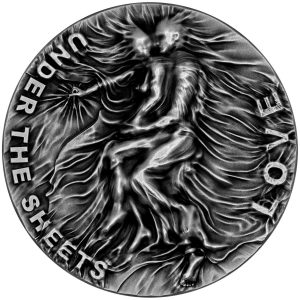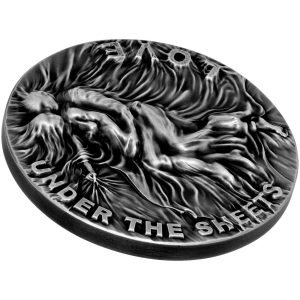 On this occasion, unlike all our previous issues, this coin is minted with the Republic of Cameroon, so in the obverse we have been free to express something that we believe represents very well the affection and complicity between the sexes.